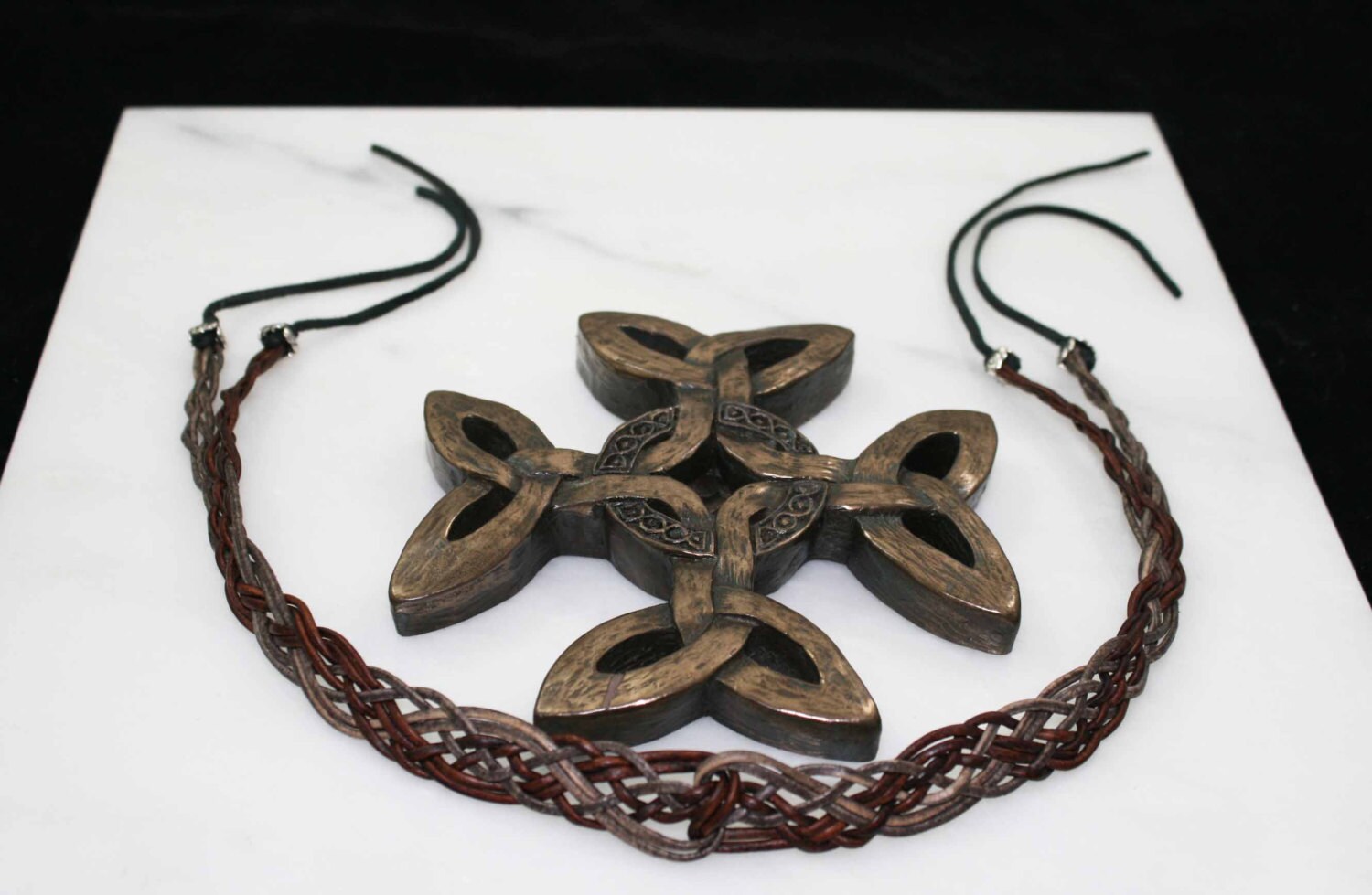 This design is part of a new line which I began as a requested custom piece from one of my regulars at the Renaissance fair which I have a shop at. The process of creating it was an intriguing challenge, and it has been expanded upon in both color usage and the number of entwined strands in the design.
My customer asked if I could find a way to represent love, and the process which leads to it. This style begins with two independent braids, which entwine together slowly and become more complex until joining into a love knot .
This design uses 8 strands, the woven pattern is 17 inches and the leather extender cords are 5 inches apiece.