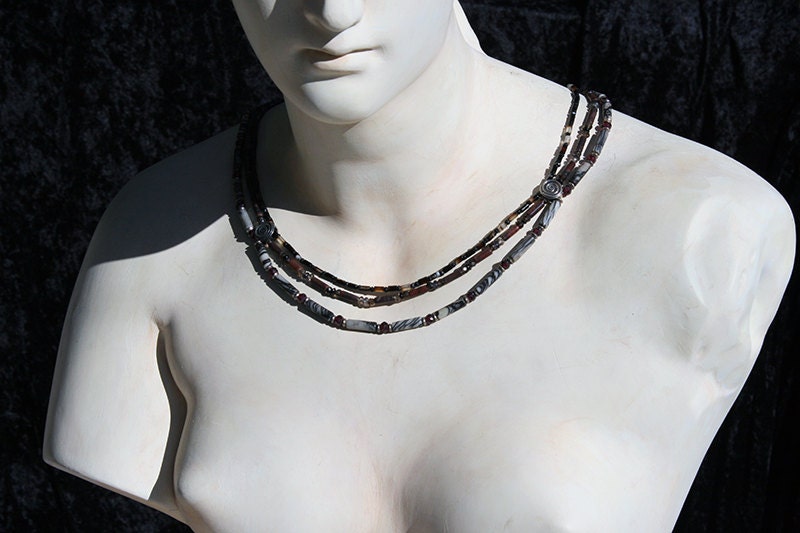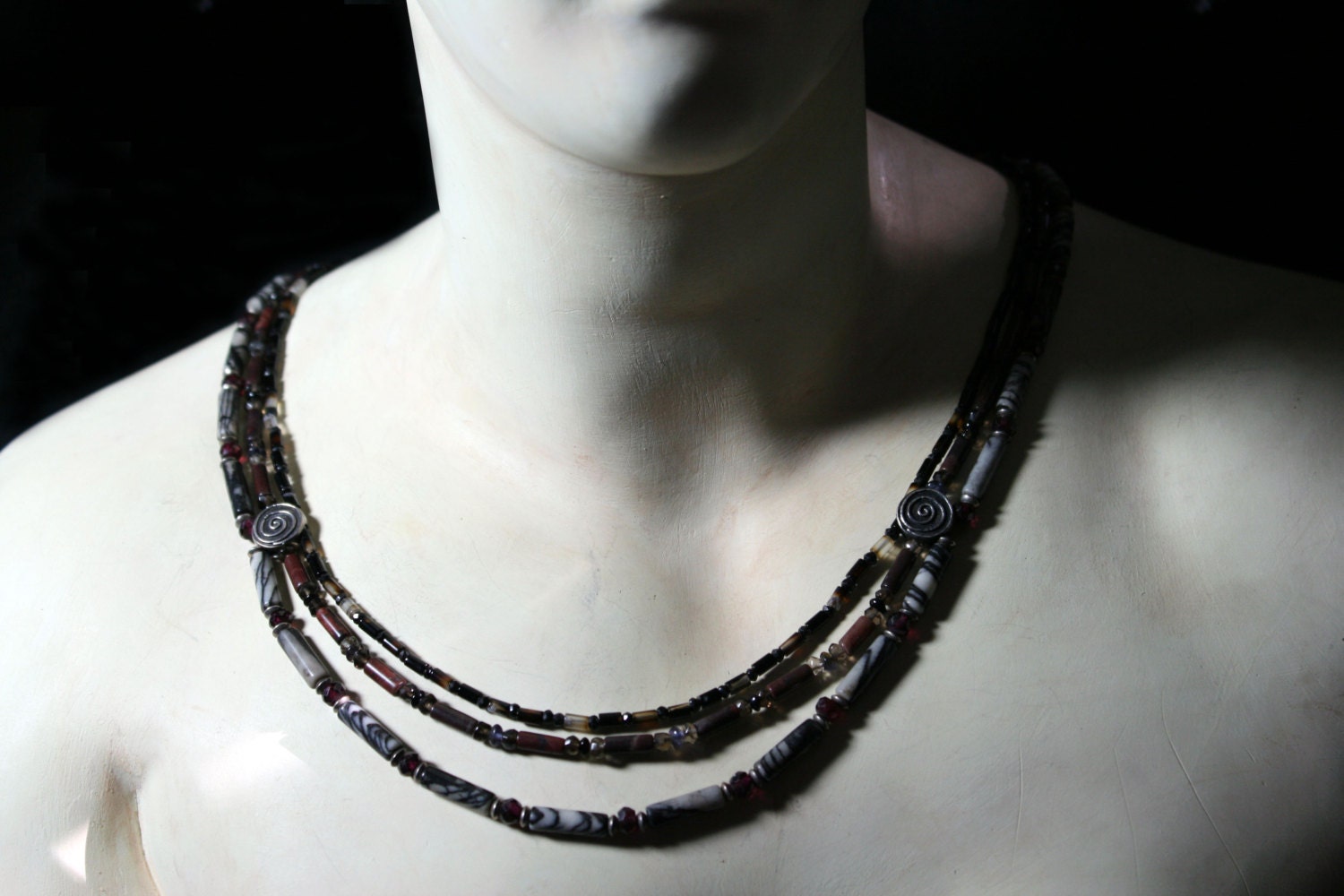 Whites, silvers, and deep reds on the outside become blues browns and blended reds, and at the center there are translucent blacks with a hint of clears and browns.

If I was of a mind I might find a liking to the beginning of a quest, in which the woods are a still grove of silver birch, slowly becoming more peppered with redwoods as one continues...Until the night settles in and as one looks into the skies there is an enveloping darkness with only the occasional hint of light peeking through the clouds.

The stones used in this design are; garnet, Picasso jasper, spinel, red jasper, iolite, smoky quartz, and banded agate. The closure is a silver lobster clasp, and this design measures 19.5 inches.